In a groundbreaking collaboration, 38 Digital Market has announced its sponsorship of Craig Campbell's widely acclaimed SEO YouTube Channel, marking an extraordinary alliance between two powerhouses in the world of digital marketing, digital press releases and SEO.
Craig Campbell, a highly sought-after Glasgow SEO consultant, has amassed nearly two decades of experience, establishing a stellar reputation for his dedication to best practices and content-driven strategies that deliver outstanding results. With a diverse clientele spanning various industries, Campbell's online reputation management and PPC management expertise has propelled him to the forefront of the digital marketing landscape.

Launched in 2017, Campbell's YouTube channel gained significant traction during the pandemic. He generously shared invaluable insights and tips about SEO and digital marketing with a global audience. In just a few months, his channel's subscriber count skyrocketed from 45,000 to an impressive 120,000 followers.
Campbell's content has consistently captivated audiences through his engaging videos, podcasts, social media profiles, and blog posts. Far from being a mere hobby, Campbell's channel is a testament to his strategic prowess and dedication to his craft.

The partnership with 38 Digital Market, a Chagrin Falls, Ohio-based digital marketing agency renowned for digital press release distribution services and making brands irresistible to target audiences, signifies a remarkable and well-earned achievement for Campbell's YouTube channel. This alliance stems from Campbell's unwavering commitment to quality content and adherence to best SEO practices.
Together, these digital marketing leaders are poised to take the industry to new heights. 38 Digital Market's relentless pursuit of excellence has secured clients, their products, and services prominent features in top publications, bolstering brand authority. With Campbell's already established credibility and massive following, the potential impact of this sponsorship deal is boundless.

About Craig Campbell:
Hailing from Glasgow, Scotland, Craig Campbell is an esteemed SEO expert with nearly 20 years of experience in the field. His popular podcast is available on Spotify, Google Play, and SoundCloud.
About 38 Digital Market:
38 Digital Market, based in Chagrin Falls, Ohio, is a leading digital marketing firm that consistently surpasses client expectations with cutting-edge services and a commitment to excellence.
###
Media Contact
38 Digital Market
1188 Bell RD
(216) 577-8452
URL: https://38digitalmarket.com/
Email: randy@38digitalmarket.com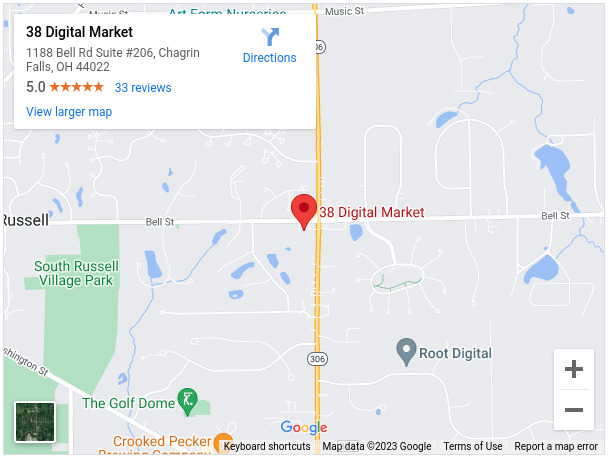 Source published by Submit Press Release >> 38 Digital Market and Glasgow SEO Expert Craig Campbell Join Forces to Revolutionize Digital Press Release Marketing