Camfil has increased the availability of potassium permanganate media in the U.S. with the launch of CamPure 8, the latest air filtration technology for odor and corrosion control. This activated alumina-based media is the solution to reducing the risks of corrosion in sensitive industrial processes.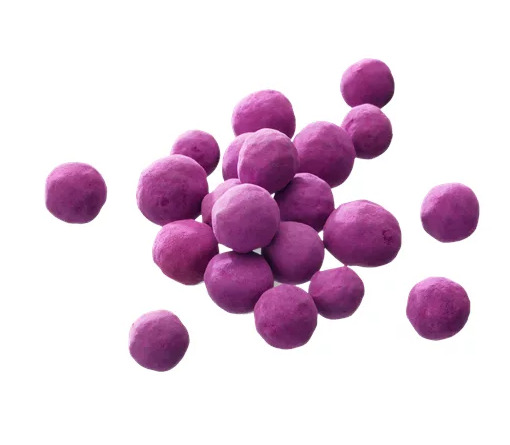 Corrosion is a destructive process that can lead to disruptions in production, lower productivity and lower profitability. A major goal of electric and electronic equipment for process control is 100% uptime and availability, but corrosion can cause interruptions or malfunctions that directly affect production and revenue.
Corrosion is caused by airborne contaminants such as corrosive particulate matter and gaseous acidic contaminants. These pollutants can speed up the decay of all natural and man-made materials, including metal, and cause serious damage to electronic components. Activated alumina media such as CamPure 8 is a notable solution for eliminating smells, removing harmful chemicals from air and water, and reducing corrosion in a variety of industries.
Camfil's CamPure 8 is a high-quality, UL rated chemical adsorbent tested in accordance with ISO 10121 to oxidize gasses that are responsible for the corrosion of electronic control equipment.
Maximize your profit, and minimize the risk of corrosion. Invest in CamPure 8 and ensure that your business environment is protected from the damaging effects of corrosion.
Download Web resource: GAINING CONTROL OVER CORROSION
About Camfil Clean Air Solutions
For more than half a century, Camfil has been helping people breathe cleaner air. As a leading manufacturer of premium clean air solutions, we provide commercial and industrial systems for air filtration and air pollution control that improve worker and equipment productivity, minimize energy use, and benefit human health and the environment. We firmly believe that the best solutions for our customers are the best solutions for our planet, too. That's why every step of the way - from design to delivery and across the product life cycle - we consider the impact of what we do on people and on the world around us. Through a fresh approach to problem-solving, innovative design, precise process control, and a strong customer focus we aim to conserve more, use less and find better ways - so we can all breathe easier.
The Camfil Group is headquartered in Stockholm, Sweden, and has 31 manufacturing sites, six R&D centers, local sales offices in 35+ countries, and about 5,200 employees and growing. We proudly serve and support customers in a wide variety of industries and in communities across the world. To discover how Camfil USA can help you to protect people, processes and the environment, visit us at www.camfil.us/
##
Media Contact:
Lynne Laake
Camfil USA Air Filters
T: 888.599.6620
E: Lynne.Laake@camfil.com
F: Friend Camfil USA on Facebook
T: Follow Camfil USA on Twitter
Y: Watch Camfil Videos on YouTube
L: Follow our LinkedIn Page

Original Source of the original story >> Camfil Revolutionizes Air Filtration with Next-Gen Filters: Tackle Odor & Corrosion with Ease